Agents We Recommend
---
There is no shortage of real estate agents. However, hiring the right one can make all the difference. We have compiled a shortlist (that will be continuously updated) of tried and true agents that we have worked with throughout the country. If you are searching in these areas, take a moment to do your own research and rest a bit easier knowing that we have forged a relationship with these agents, respect their work product, their work ethic and have the utmost confidence in their ability to represent YOU!
Meet Parisha Smith - Known for bringing Homes + Hearts together, Parisha serves both South Jersey and Philadelphia homeowners and future homeowners. Parisha is committed to listening to her clients' needs and utilizing her keen negotiating skills to ensure a successful transaction. Raised in Philadelphia, Parisha understands the numerous intangible benefits of life in the city, as well as the suburban perks as a now resident in Mount Royal, NJ. Parisha graduated from Widener University with a Bachelor of Science degree in Allied Health, and subsequently worked within the Radiology profession for over twelve years ...

(read more)

PENNSYLVANIA
(Philly)

Parisha Smith
Keller Williams Philadelphia
1619 Walnut Street
Philadelphia, PA
215.834.3030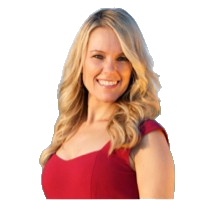 Meet Kaleena Schumacher - Your success as a homeowner is as important to us as it is to you. The experienced real estate specialists here at Schumacher Realty Group are here to help you before, during and after your transaction. The unique skills that each member of our team brings to the table ensure that every stage of your experience is attended to with great detail and precision, and that you receive the best care possible.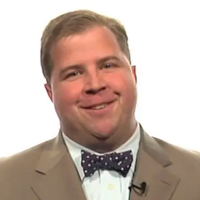 Alex Brandau is a true Nashvillian! He attended University School of Nashville and graduated from Father Ryan High School. In addition to being an all-around athlete, he also participated in a myriad of community service and church-related activities as a youngster. Alex continued at University of Tennessee. Alex soon realized that his blood ran the color of real estate following in the tradition of his mother and grandfather. He joined Colley Real Estate in 2001 and moved out on his own with Keller Williams Realty Since 2013, Alexander Brandau ranks in the top ten groups in Keller Williams Southeast Region.
A veteran of the New York real estate industry since 2004, Rachel Kelly combines extensive marketplace expertise with a distinguished legal background, allowing her to offer clients astute advice throughout the entire process. With experience representing clients on all sides of the business—including sellers, buyers, renters and developers—Rachel's comprehensive industry knowledge consistently proves invaluable to her clients. Soon after launching her career, Rachel is a 3-time winner of Sales Agent of the Year ... (read more)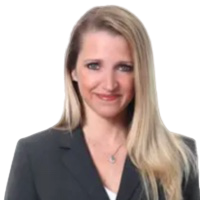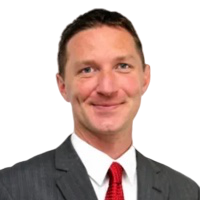 Dan Witt is a lifetime resident of the Lehigh Valley and has been ranked since 2012 by the Lehigh Valley Association of Realtors in the top 10% of all Agents in Volume and Production year after year. Keller Williams has Dan ranked in the top 3% of all KW agents in the Lehigh Valley per Total Volume and Units Closed since 2012. He is an active member of the Lehigh Valley Assoc. of Realtors, PA Assoc. of Realtors and National Assoc. of Realtors. He is highly respected and known for his work ethic, knowledge of the sale, constant drive and his relentless positive motivation in himself and others.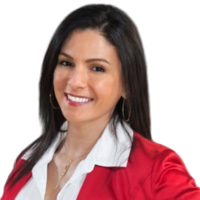 Rima Rafeh is a licensed Real Estate Broker with Keller Williams Realty Antelope Valley. Rima started her real estate career in 2007. She is currently rank as the #1 agent in her office for 5 years in a row. She is also ranked the top 1% in Greater Antelope Valley Association of Realtors 5 years in a row. Rima has been recognized on a National level, Regional and Local level many times in her career.
Rima is always looking outside the box and is always open and eager to learn more and bring more to her clients and everyone around her. She expanded her business to ... (read more)
As the CEO of concierge and VIP hosting company Let Loose Vegas, Lance Sherman saw nightclubs (and day clubs) through the eyes of a Realtor. He once told Red Bulletin magazine, "If you're a group of guys at a pool party, get a cabana – it's like prime real estate!"
With an intuition for understanding his clients' needs, combined with instinctive attention to detail, it was a natural progression for Sherman to cast his Realtor's eye beyond the Strip, from Summerlin to Lake Las Vegas and every ... (read more)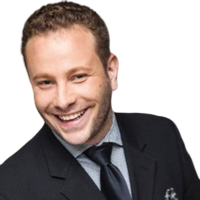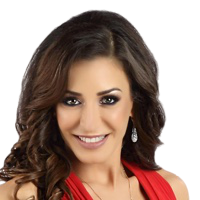 Sahar Khatib born to Lebanese parents was raised in Monrovia, Liberia. Earned her Bachelor's In Computer Science at Lebanese American University. Determined to be independent, Sahar got sponsored by NASA for grad school in 2001, she attended West Virginia University and earned a Masters Degree in Software Engineering.
Prior to joining Keller Williams, Sahar worked as Project Manager and has wide experience in negotiation, organization, and ... (read more)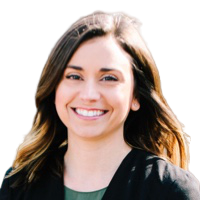 Since 2012, Christina Dinardi has been helping Boston's buyers and sellers through the wonderful process of transitioning to new homes. Her expertise lies in consistent professionalism, integrity, and a commitment to best represent the needs of all clients. As a top performer with a strong network of connections, Christina is here to help with all your real estate needs (read more).
Michael Routh, leader of the Rocky Mountain Home team, has called the Vail Valley home since 2000 and has been a Realtor in the area since 2005. He has worked in every aspect of the industry, working with everyone from 1st time buyers to second home owners to investors; short-sale clients and foreclosures. He also handles all of the team's listings, negotiations, and new business. For over 10 years, he has continued to rise and build a successful career. Michael brings his passion for the community that surrounds him to his work ... (read more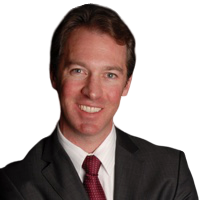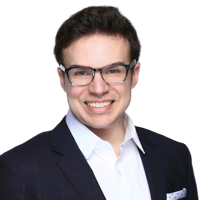 Alex Wolking has a wealth of knowledge in strategically marketing and selling properties. Since the age of twelve, Alex has attended over 500 open houses, assisted in closing more than $20 Million worth of transactions, partnered with industry professionals on community and organizational projects, and shared his tech-savvy with dozens of agents in growing and streamlining their businesses. These tools, connections, and knowledge earned Alex the Quad City Area REALTOR® Association's 2012 "Rookie of the Year" Award and the 2013 HGTV Doory Award for "Best DIY Dream Home" ... (read more)
Dean Otto is one of the most sought-after real estate agents in the Hawaii luxury housing market. He was born in Durban, South Africa, and graduated in 1980 from Westville Boys High School as an All-State Rugby and Soccer player. Following high school, he completed his mandatory national service in the South African Army and was awarded a Pro Patria medal for 18-month service in the Namibian/Angolan war. While vacationing in the USA after the army, he received a full scholarship to be a place-kicker for the University of Oregon Ducks football team and graduated in 1988 with ... (read more)
Talent, dedication and energy are what you'll get when you work with Samantha Tenzer-Friedman. Samantha is an award winning real estate agent that serves a sophisticated clientele. Negotiating the best price and finding properties that perfectly meet the needs of her clients has been the staple of her success. However, Samantha also has the highest commitment to openness, integrity, and honesty, which is shared by every member of her team. Samantha graduated from the University of Hartford where she earned a Bachelors of Art in Public Relations, allowing her to really hone her communications skills. (read more)