download Jason's app today or call him direct @ 954.650.4443
---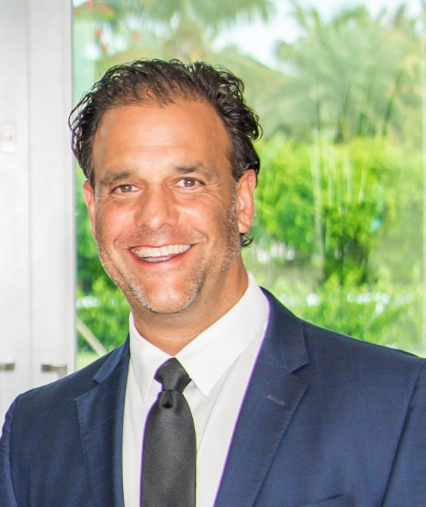 Jason Kapit's Above & Beyond Certifications
and his App
Licensed Attorney (Member of The Florida Bar)
Member of EASL (Entertainment and Sports Law Association)
A former securities trader and practicing attorney, Jason now leads a mega-team of real estate agents at Keller Williams Luxury International division. He is
a member of The Florida Bar and
the
Entertainment and Sports Law Association.
He has ranked in the Top 1/2 of 1% of ALL Realtors nationally for the past decade. With 16 years of full-time residential real estate experience, Jason attributes several factors to his success: strong professional network, community involvement, keen knowledge of the market, transactional & legal expertise (former practicing attorney), strategic marketing, and an excellence in customer service.

"I'm a handshake guy in a contract-driven world. I do what I say I'm going to do, I answer my phone and I get deals closed."
Practicing out of Keller Williams Parkland/Coral Springs office, located at 3301 North University Drive (and with offices in Fort Lauderdale and Aventura as well) The Jason Kapit Group consistently represents a dozen listings or more, allowing for a true real-time tell on the health of the market. His entire team is a trusted resource for buyers, sellers, developers, and investors, always providing guidance and assistance for those seeking their services.


Meet Kastle Floe, Licensed Executive Assistant to The Jason Kapit Group


Prior to joining the #1 Luxury Real Estate Team in Keller Williams Coral Springs, Kastle worked internally as part of Leadership as the Director of First Impressions, assisting over 250+ agents with various real estate needs. At the age of 24, she has acquired over 9 years of customer service experience. She is a driven individual that is very detail oriented and is easily accessible. Eventually, Jason, impressed with her ability to manage people, integral to all things real estate, hired her to work exclusively for him. She now oversees day-to-day operations at The Jason Kapit Group, handling current clients, schedules, event planning, the group's social media presence and so much more. Her millennial status is not only welcomed but vitally important to the growth of our team and our desire to create an environment that is current, cutting edge and forward-thinking.



Her unique first name, pronounced "Kes-Lee", originates from German descent and is her father's favorite brand of skis (talk about passion for a sport!). She is one of just 47 others with this name in the entire United States. Born and raised in Shelton, Washington. She is a mom to two puppies, Sam and Mia, and is the oldest of 5 sisters! Kastle moved to Florida two years ago to be closer to her nana, aunt, and uncle. She is very community oriented, volunteering at multiple non-profit organizations in both Washington and Florida.



You can't leave a conversation with

Kastle

and without having a smile on your face as she is always striving to set a lasting impression! She is very dedicated to helping each and every client on a personal basis and is motivated in her work!















Meet Adam Kapit,

Licensed

Real Estate Consultant

at The Jason Kapit Group




Adam is the baby-brother (41 years young) who handles the tremendous workload of personal showings that we provide each and every client of The Jason Kapit Group. Adam is tireless when it comes to his craft and expertly represents his expanded Millennial Network as they begin to buy and sell homes.




Adam graduated from the University of Florida with a B.A. in Business Administration. Always captivated with the stock market, he became an equity trader right out of college, working for Schonfeld Securities and T3 Trading Group, proprietary trading firms based out of New York. The key to his successful trading career was consistency, that is, setting goals, staying disciplined and continuously working hard to exceed self-set expectations. That's the hallmark of what it takes to be great real estate agent.

You can't teach desire, motivation, self-discipline. It comes from within, so when an opportunity presented itself where the brothers could unite to build on what is already a very successful real estate business, the wheels were set in motion for the collaboration to begin back in 2014. His energy, enthusiasm, hard work, infinite number of friends and vast 30-40 something network has paid dividends!

Born in Hollywood, FL at Memorial East, Adam is a lifelong resident and has lived in Hollywood his entire life. He knows South Florida better than anyone. He is married to Aly for 14 years and has two amazing children. Whatever it takes to earn your business and trust, he will get it done.




Meet Nicole Beck,

Licensed

Real Estate Consultant

at The Jason Kapit Group

Born in Pensacola, FL to a career military family, Nicole has lived all over the US and abroad. She has spent her life in the United Kingdom, Virginia, California, Texas, Colorado, and all over Florida. After 30+ years of moving around the globe, there's no where else she'd rather call home than South Florida.

Nicole has assumed managerial roles for both Logistics (Conduent), Insurance/Risk Management, and Health Care (Humana) companies. She was responsible for all activities associated with onsite operations, which included a team of 40+ direct reports. Additionally, Nicole, provided guidance, leadership and motivation to promote maximum performance; developed departmental plans, including business, production and organizational priorities within the guidelines of $4.2M Statement of Work; assessed team performance, identified performance gaps, while continuously providing feedback and coaching.

If you want to delve into the mindset of how she feels about work ethic, take a look at Conduent's mission statement "

At Conduent, we are obsessed with execution. We move fast. We self-initiate actions that improve our business and the world around us. We approach decisions with data and discipline, execute with urgency and then hold ourselves accountable for our results."

Community involvement is near and dear to Nicole's heart. In her time outside of finding her clients their dream home, she works with charities, shelters, and the local youth in the community. Nicole takes joy in knowing these small efforts help to make the community she loves a better place.

Contact Nicole at 954. 913.2889 or download Nicole's app

here

!